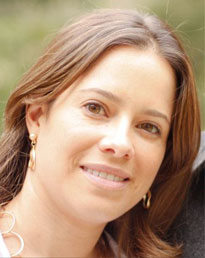 Eloy Bicondoa
Human Resources and Executive Coach
Renee has a BA in Business Administration. She began her corporate career in a Human Resources consultancy offering services to multinational companies such as Mars Inc., Kellogg's, Tetrapack, Printpack and others. At Mars Inc, she worked as a manager in Human Resources for more than 6 years. The main focus with these was organizational attraction and development of talent as well the administration of the payroll and benefits programs.
In the last 10 years she has specialized in the area of Organizational Development, designing programs for the attraction and development of talent based on the needs of the organization and aligned to the vision of the company.
Renee believes that people are the most important assets in the organizations. Understanding people's needs and creating a positive environment will impact in the engagement of the company and their performance.
Areas of Expertise:
Renee has extensive experience in Organizational Development Consultancy, Executive Coaching Team Coaching and High Performing Teams. She can also interpret a great number of assessments.