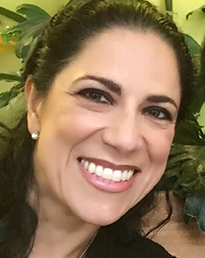 Nuny Castillo
Executive Coach
International Coach Federation, ACC
Nuny studied Business Administration at ITAM University in Mexico City. She worked in the area of Marketing for Holcim, a multinational cement company. She has extensive experience in the areas of Marketing, Public Relations and Finance.
Nuny decided to become a Coach when she realized how important the role of a leader was in engaging others to get extraordinary results. She is now a certified by the International Coach Federation also trained as a Coach in Teamwork at Harvard University. She specializes in Leadership Coaching, Communication skills, Change Management and Interpersonal Relationships.
She is considered a dynamic person, who enjoys working with people enormously. She distinguishes herself for her enthusiastic attitude, commitment and with the ability to positively influence people. She is passionate about the development of people and their "well-being". Her priority is to work with people to grow as individuals and therefore in their organization. Nuny believes in the potential of people and in working together with them to improve their leadership and teams.
Nuny has had the opportunity to live in many parts of the world, so she understands different cultures and leadership styles.
Coaching Experience:
Managers Small business owners
Areas of Expertise:
Executive Coaching & Facilitating. She can also interpret a great number of assessments.