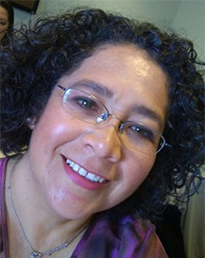 Blanca Rebollar
Process Engineer
Blanca studied Financial Systems Management, specializing in issues of organizational development and Human Resources. She carried out postgraduate studies in subjects in Quality and Administration of family- owned companies. She has taught at Universities in Mexico as Iberoamericana and Autónoma Metropolitana.
Blanca is an Process Consultant. She specializes in the analysis and development of procedures and has extensive experience in the management of measurement and process control indicators. She has worked with large multinational public and private companies.
Her strength lies in its ability to understand the natural flows of processes, which allows her to identify the areas of opportunity for a better solutions. She has a great capacity to understand the culture of the different organizations. Her professional training allows her have a clear and precise analysis of the operating conditions, as well as the specific needs of the processes.
Her passion is to accompany the organization towards the understanding of the characteristics and elements that make up its processes, making each process become a strong link in the value chain.
Her understanding and management of the operational requirements and her ability to analyze and abstract has led her to design specific programs of strategic planning, documentation and mapping of processes, implementation of quality systems and organizational development among others. She certifies
ISO 9000.
Areas of Expertise:
Strategic planning, documentation & mapping of processes, implementation of quality systems and Organizational Development processes. She can also interpret a great number of assessments.