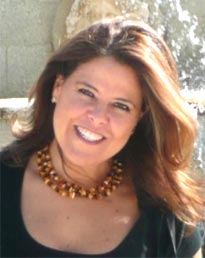 Adriana Rivera
Executive and Organizational Coach
International Coach Federation ACC
Adriana has a BA in Pedagogy. For 20 years she worked as a Sales Professional in the Apparel Industry in Mexico. She was Partner and Director of Sales at Fiore, an apparel Company for 15 years. She has extensive experience in Marketing, Human Resources, Sales, Finance, Purchases, Imports and Exports.
For the last 8 years Adriana has worked as an Executive Coach. She is a certified Coach by the Inter-American Coaching Academy in Mexico and by the Worldwide Association of Business Coaching (Canada) WABC. She has ample experience working as a consultant for Mexican and multinational companies such as Comisión Nacional de Electricidad (CFE), Femsa Coca Cola (Kof), DHL, Banorte, RSM Bogarín, Farmacias San Pablo, Aeroméxico, Club Premier, Ferrer Importaciones, Sundar, Volkswagen
Coaching experience:
VPs y Directors Entrepreneurs Managers Small business owners
Areas of expertise:
Executive Coaching, Team Coaching, Organizational Coaching, Organizational Culture Development, Training sales and production teams, Emotional Intelligence, Conversational Skills, Leadership Management, Change Management and Conflict Management.