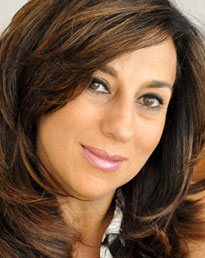 Susie Warman
Executive and Organizational Coach
Founder and Managing Partner of Blue Wing Coaching®
International Coach Federation, MCC
Susie is Founder and Director of Blue Wing Coaching® – www.bluewingcoaching.com, a consulting firm in Leadership Development and Executive Coaching doing business in Mexico and the United States. Susie is a Sociologist with a Master's and PhD in History specializing in Education, at the University of Minnesota, where she spent five years teaching and conducting research. She also has a Master's Degree in Coaching at the International Coach Federation. She is currently a top Executive and Organizational Coach and Leadership Consultant. She has extensive experience providing consulting services to Mexican and multinational companies.
Drawing from a deep understanding of human behavior and organizational structure, Susie is distinguished by accurately understanding the needs of her clients and her human touch based on solid principles and values. She has great ability to listen and to abstract. Her objectivity and sensitivity acquired through years of experience invites her clients to enter into a process of self-knowledge in their personal and leadership areas. She is constantly challenging clients by moving them from their comfort zone into discovering new areas of opportunity.
 Over the years, she has helped leaders discover how to free-up the leadership within them, to maximize their potential in their individual and organizational performance. Her programs are individually designed according to the specific needs of the individual and their organization.
 In addition, Susie has dedicated herself to Coaching Training. She is a Professor in the first Master of Coaching in Latin America. She, is proud to have trained the first generation of Visual Impaired Coaches in the world. Susie is passionate about positively impacting the lives, careers and performance of her clients.
Coaching Experience:
CEOs and Presidents          VPs and Directors                   Senior Management
Board members           Local & Regional Management Teams
Entrepreneurs
Areas of Expertise:
Susie has extensive experience in Leadership Coaching, Executive Coaching, Training High Performing Teams, Change Management, Effective Communication, Conflict Resolution, Career Transition, Personal Branding, Strengths Finder, Emotional Intelligence and Organizational Development Consultation. She can also interpret assessments such as 360 Feedback, Myers Briggs (MBTI), Change Style Indicator, Hogan, Firo B and Human.