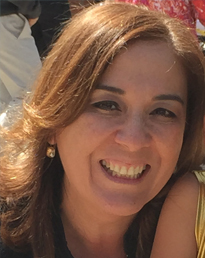 Silvia Ponguta
Executive Coach
International Coach Federation, PCC
Silvia has a bachelor degree in Computer Science and Masters degrees on Interactive Computing Systems Design and Ergonomics in England. She is an Executive Coach, Organizational Development Consultant and trainer focused on several skill as such as Situational Leadership, Emotional Intelligence, Decision Making, Strategic Thinking and Performance Management. She has ample experience working as a consultant for Mexican and multinational companies: Johnson Controls, CEMEX, Grupo BAL, Heineken Mexico, Tec de Monterrey, Stabilit, PepsiCo and Walmart.
In addition to her experience in diverse national and international companies in the areas of Human Resources, she has experience in the public sector working with President Calderon.
After working in Human Resources in her long corporate career, Silvia has a deep understanding of what it takes for a leader to be successful. She has now dedicated her life in training leaders become inspiring and performing at the maximum potential.
Coaching experience:
VPs y Directors Entrepreneurs Managers Small business owners
Areas of Expertise:
Silvia has extensive experience in Executive Coaching, Transformational Coaching, Emotional Intelligence, Design and implementation of talent development processes, High Potential employee identification and development, Human Resources in the areas of compensation, labor relations, employee engagement, organizational development, and recruitment. She can also interpret a great number of assessments.