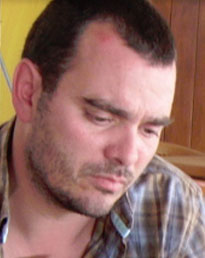 Eloy Bicondoa
Executive Coach and Operational Process Management
International Coach Federation, PCC
Eloy was born and raised in Argentina. He studied Hotel Management at IBAHRS University in Buenos Aires. He trained as a Coach with Jim Selman and Elena Espinal, two of the most distinguished Coaches in the world and disciples of Werner Erhardt and Fernando Flores.
Eloy is an Executive and Team Coach. He specializes in Executive Coaching, Team Building and Process Coaching. His coaching style is frank, sincere, pushing comfort zones by making his clients take responsibility for their actions. He works with organizations in the integration of management visibility boards, their processes, and in the design of the ideal link between people, processes and metrics implementing improvements to their processes through methodologies such as Lean, Six Sigma and TOC. Eloy has trained groups of national and multinational companies in Argentina, Brazil, Spain, USA and Mexico.
Eloy designed a unique method of process implementation through coaching where the involvement of an internal Task Force plays a very important role in the sustainability of the projects.
Coaching Experience:
CEOs and Presidents              VPs and Directors                    Entrepreneurs
Board members             Senior Management                                            
Areas of Expertise:
Eloy has extensive experience in Executive Coaching, Team Coaching, Process Coaching and Organizational Development Consultation. He can also interpret a great number of assessments.